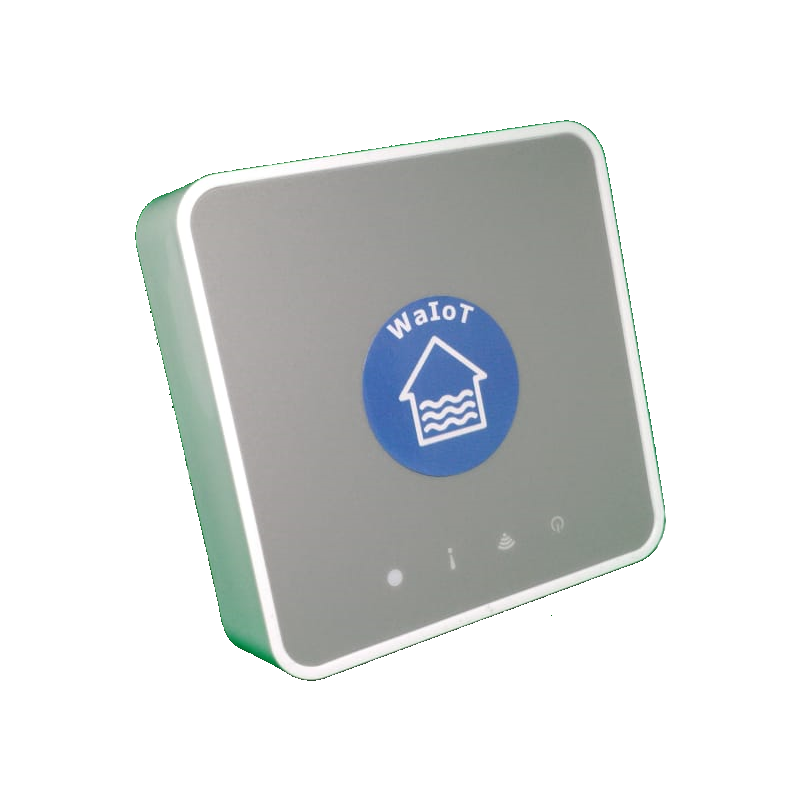  
WaIoT - Basic kit v. 1.0
WaIoT - Basic kit v. 1.0
Here is the new Intelligent Anti Flooding System - Basic Kit (v. 1.0): real-time security, control and remote connectivity. Thanks to the control of household appliances and home appliances and to the intelligent alarm management algorithm, WaIoT guarantees high safety in the management of the risk of hydraulic breakage and makes your life even more peaceful. The WaIoT user interface is designed to be even simpler and more intuitive, WaIoT will bring simple questions about the app to simplify the management of water supply at home. WaIoT monitors water consumption based on your location and will close your main valve only when needed. Thanks to the app you can manage WaIoT from your smartphone, wherever you are.
What is included in the WaIoT - Basic Kit v. 1.0?
WaIoT Hub for the integrated intelligent data management and monitoring of the Internet Bridge, power plug, Ethernet cable, fixing screws, adhesive pads, FlowMeter module to be connected to the hydraulic line.
What should I do once I receive the WaIoT - Basic Kit v. 1.0?
The WaIoT Hub connects to the internet via the router. The communication between the WaIoT Hub and the FlowMeter (as well as all the other optional modules) takes place via radio. As soon as you receive the Kit, you only have to connect the WaIoT Hub with the Ethernet cable supplied to your router and install (we suggest you contact an expert installer) the FlowMeter to the water supply line to your house, immediately downstream of your main counter.
At this point you will have to download the WaIoT app from the Google Play Store and proceed to a few simple steps that will lead you to the first configuration of the device (if you prefer you can also connect from PC to the Web that you find in the manual included in the kit, using the credentials provided at the time of purchase)