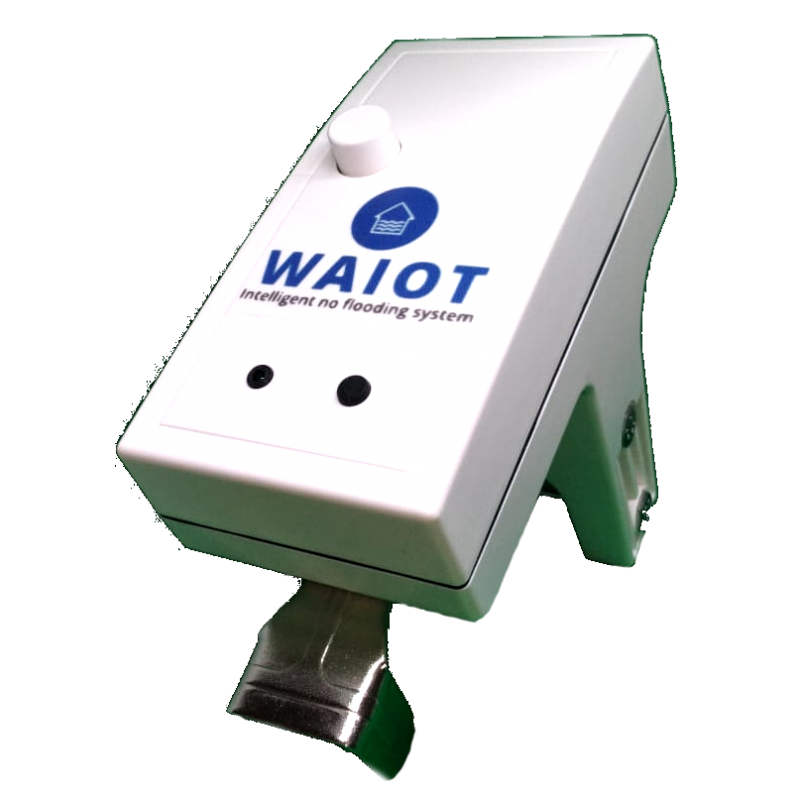  
WaIoT Flowstop
WaIoT Flowstop is a WaIoT-compatible wireless valve controller. WaIoT Flowstop can be easily installed on existing ball valves to allow remote control of water lines made directly by WaIoT. Thanks to the installation method, WaIoT Flowstop can be installed without modifying your existing hydraulic line in any way.
The installation of WaIoT Flowstop will allow WaIoT to proceed independently in the application of inferential rules. In this way if WaIoT detects that there is abnormal water consumption, for example while you are absent and not connected to any household appliance, then it will proceed to inform WaIoT Flowstop to shut off the water.
WaIoT FlowStop responds wirelessly to commands sent by WaIoT to open or close the ball actuator valves, such as those used on gas and water pipes, and to communicate the valve status using the ZigBee Pro HA protocol.
WaIoT FlowStop is easy to install and configure. WaIoT Flowstop can be installed on pipes up to 3/4 ''. Furthermore WaIoT FlowStop is also waterproof for outdoor use. The integral mounting bracket attaches comfortably to the controlled tube.
With WaIoT FlowStop you can prevent damage from water leaks.
Works with low power DC power and high efficiency included.
Specs
Power supply: 12VDC, 1.0AMP, 2-pole cable,
Communication range: Up to 160 '
Operating environment: Temperature: -10 ~ 50 ° C / Humidity max. 95%
Dimensions: 6.1 "L X 2.6" W X 5.1 "H
Weight: 12.9 oz.
Assembly: built-in mounting suitable for 3/4 "to 1" pipes.