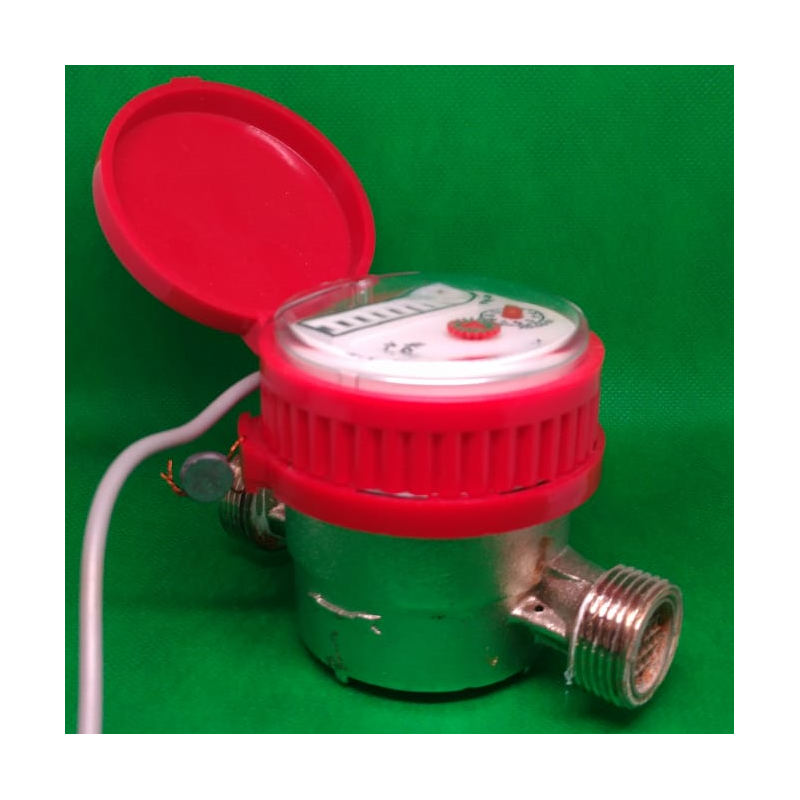  
Pulse counter compatible with WaIoT FlowMeter
This water meter with pulse output will allow you to very easily install the WaIoT FlowMeter module by connecting the output cable to the terminal block integrated in the FlowMeter, as indicated in the manual that will be sent to you as an attachment after purchase.
Warning: if you plan to buy or rent the WaIoT Full Kit there is no need to buy this counter as we will offer you the free counter.
The meter can be installed downstream of the one already present on your system, so as to avoid any tedious bureaucratic practice.
The counter has a nominal diameter DN20 and a flow rate of 1.5 m3 / h.
Different configurations can be ordered by sending us an email after the order.